Hello.
One of my favorite saints as of the past couple of years is Pope Saint John Paul II (JPII).
What's his story?
JPII grew up in Poland and by the time he was in his early 20s, he had already lost his entire immediate family to death. He went through seminary and was later ordained. Even after his ordination, JPII loved the young people of the Church and would continue to connect with them personally. As pope, he wrote many documents. Some of these documents include a letter to women, a letter to bishops concerning ordination of men alone and the dignity of women, and he worked on the Catechism as well. JPII is also known for the Theology of the Body. And even as pope, he still had a love for the young people, establishing World Youth Day. And if I remember correctly, he had a special love for Momma Mary.
But why do you like JPII?
There are a few different reasons I like JPII.
First, he wrote documents left and right. I like this because I like to write and I like to call myself a writer. So, I feel as if we're kindred spirits.
Secondly, he's a saint of my time. I was born when he was still alive and when he was pope. This is proof that saints aren't just from hundreds of years ago, but there are saints now. JPII shows that we walk with saints.
Thirdly, he heavily acknowledged the young people of the Church. This shows that we young people aren't being ignored by those who have power within the Church. We are reassured that we matter and that we are important to the Church. We are the Church and we are her future.
Fourthly, we have video and sound of him. These could be documentaries on him or videos of him speaking to crowds. These videos show that he was a real, living person, and I feel like these videos help people connect with him on a deeper level.
Lastly, he just seems like a cool dude that I'd want to hang out with. He just seems like one of those people who you'd want in your friend group, to laugh with, and to spend time with.
I highly recommend reading about him, reading some of his documents, or watching videos of him or his speeches.
JPII was an intelligent man. I've learned some things about the Church by reading some of his documents. And he seems like a really genuine guy.
So, get to know him. Become friends with him.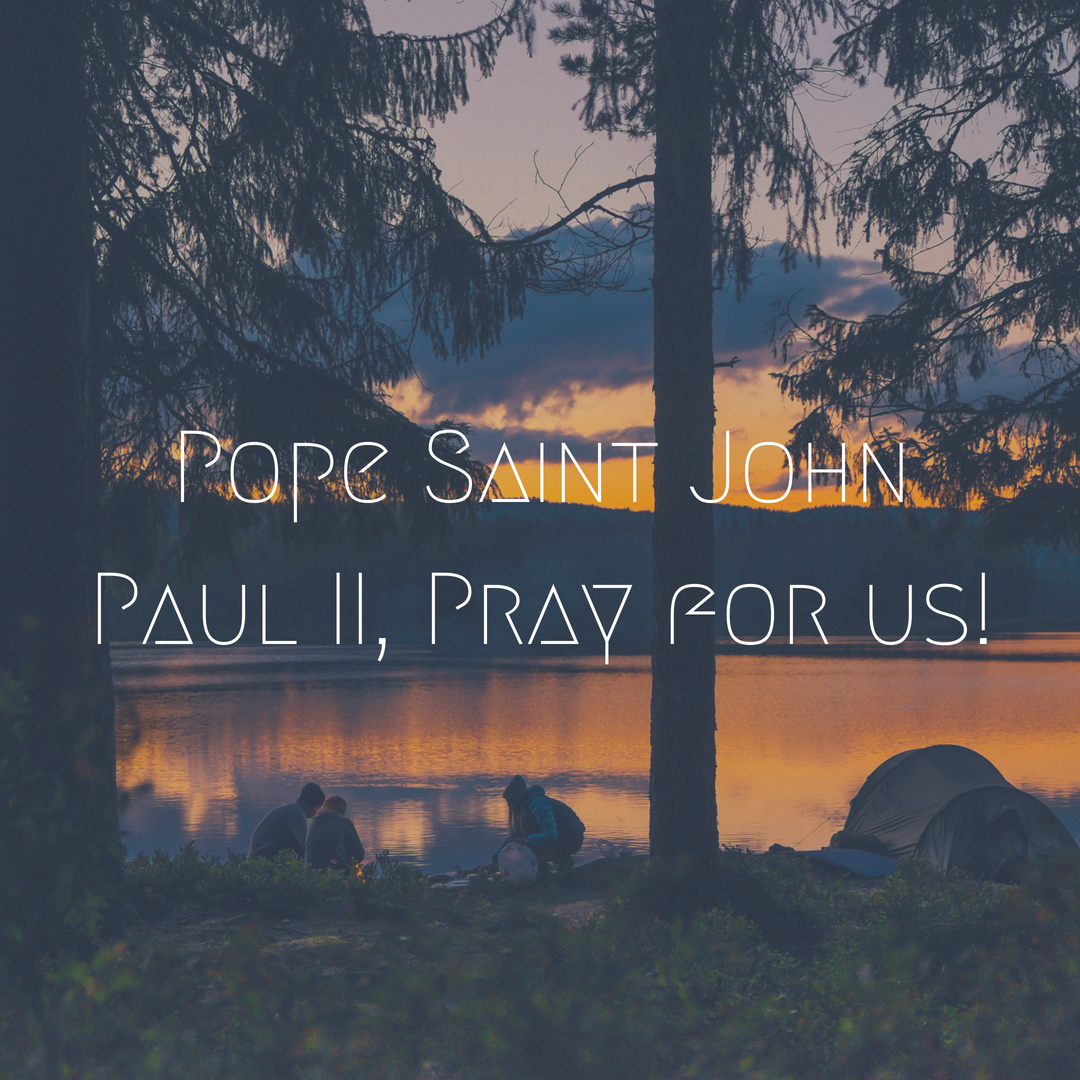 Until the next time we talk, I hope your day and weekend go well!
-Victoria
Header created with canva.com.